Want a great way to freshen up and add character to an old, scratched, or tattered wood floor? How about painting it? Seri0usly! I know it might sound CRAZY and could potentially be a hard decision as wood flooring typically is one of the most expensive changes to make to a home.  But I love the look of painted wood flooring!  When I look around my living room, I'm constantly looking for improvements that can be made. I guess it's just a habit, but I always evaluate my surroundings and tend to be more critical of my own home. My to do list includes adding crown molding, changing out throw pillows, and adding some new artwork among other things.  And while our wood floors are in decent condition, I can't help but wonder how great they would be painted in another color. I am sure my husband won't be going for my painted wood flooring ideas, but here are a few fantastic examples of painted wood flooring!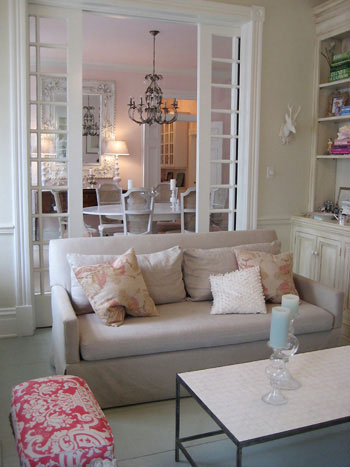 What about creating extra character and interest? How about adding a pattern to painted wood  flooring? I just love the idea of the painted patterned flooring!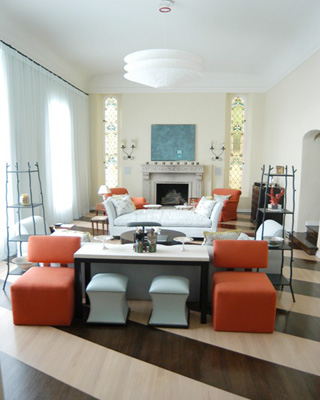 Could your wood flooring use a little pick me up? Try painting it!
Happy Monday! Stay tuned for much more!