Natural rugs are very much in vogue because of their organic texture and unique appearance. Lately, there has been a lot of buzz in the interior design world about a new trend of layering rugs. Choosing patterns, sizes and colors that compliment each other, like solid and bold tones paired with a black and white or colorful and funky designs can create a unique look just one rug might not achieve. The best part is if you ever get tired of the design, you can easily switch it up to entirely change the look! A natural jute or woven rug is attractive alone or it can serve as a perfect neutral backdrop to create your layered look. Woven rugs are extremely durable and appropriate for almost any type of non-carpeted space.
I've not only used woven rugs in several projects, I'm also in the market to purchase one for my home. I've been looking closely at them at many different price points and at tons of different stores. I've noticed a good bit of them can be very expensive, and while I recognize their may be quality differences, several of them look and feel pretty similar to me. My philosophy is to spend less and get more! If the rug becomes damaged (which would be no surprise, because people do walk on it daily) or I simply want to replace it, it's no big deal. I'm not looking to purchase an air loom rug here. But, I'm also not willing to sacrifice on style either!
Take a look at a few "Desire"rugs
William Sonoma Home – Zig Zag Sisal rug with cotton bound beige boarder. 8×10 $1,550.00, 9×12 $1,850.00
 A look at the same rug shown in a room scene…
 Another from Restoration Hardware – Belgian Basket Weave Sisal. 8×10 $1,019.00, 9×12 $1,359.00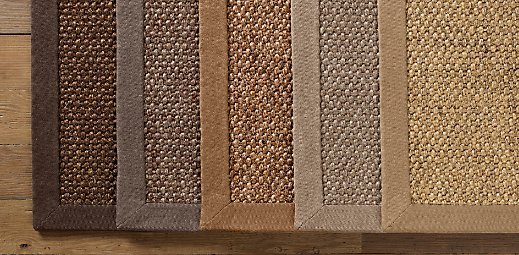 A room shot with the same rug. (Love that headboard!)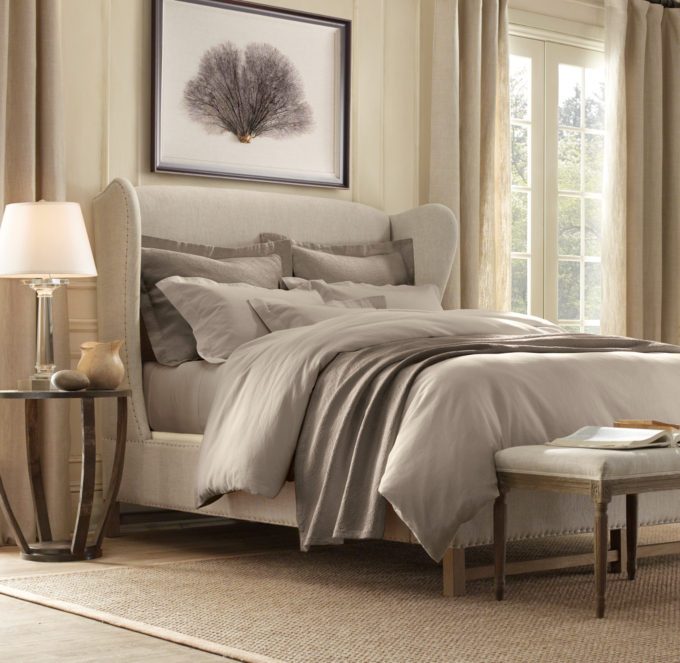 Here's one without the cotton boarder. Pottery Barn – Chucky Wool and Natural Jute Woven Rug – 8×10 -$449.00
All of those rugs are very pretty… But, a little too pricey!
Check out a few  awesome "Acquire" finds!
 Love this wool and natural fiber rug from Ikea, Hemmett Rug, – 8×10 $199.00
Take a look at this rug in a room scene… Looks pretty good!
Source: Thebrickhouse.com/blogspot
Another from Ikea. The Egeby woven rug with beige cotton boarder. I really like this one! 9×7 . At $129.00 it's a really great buy!   
World Market, Jute Boucle Rug 6.5 x 8, $149.00. I've become a huge fan of World Market! They also have a great website with even more items not offered in the store. This is the rug I've decided to purchase for my home. It looks really great in person and from what I've seen, it rivals some of the more expensive versions.
 Here's a couple of pictures of beautiful rooms and great ideas for layered rugs!
Elle Decor  Apartment Therapy
Could a woven rug work in your home? Would layering rugs on top of one another be a creative addition to your space? I know it's perfect for mine! I can't wait to pick up my new woven rug! Please stay tuned for pictures and updates!
 Thanks for reading!